eSheBee is working to aim for a fresh world by making partnerships with many of our associations and introducing our revolutionary renewable energy product—a beacon of sustainability in an ever-evolving world. Designed to transcend traditional energy sources, our innovation seamlessly blends state-of-the-art technology with environmental stewardship. Unleash the power of nature harnessed at its finest; our product redefines the landscape of energy solutions. From solar panels that capture the sun's brilliance to wind turbines harnessing the untapped power of the wind, our renewable energy product stands as a testament to efficiency, reliability, and a commitment to a greener tomorrow. Embrace the future of energy with our pioneering solution, where each use powers your world and contributes to the collective effort of building a cleaner and more sustainable planet. Welcome to a new era of energy—one where innovation meets responsibility.
Our Products
5 Star Stoves Bangladesh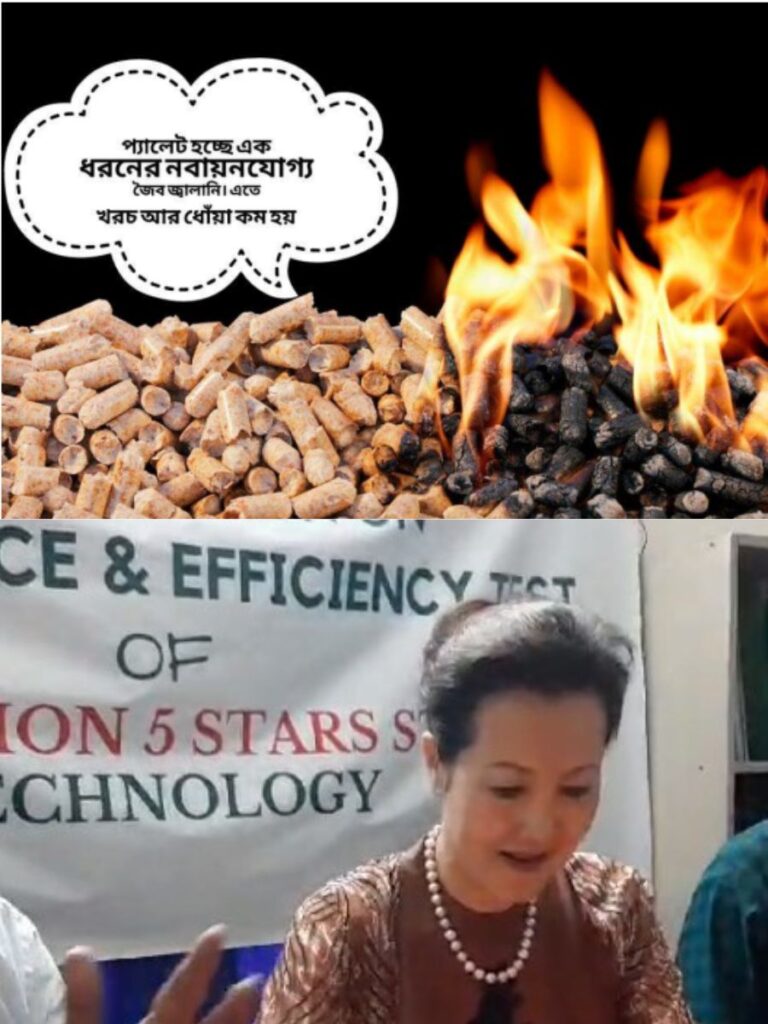 Bangladesh is one of the most densely populated countries in South Asia, with an estimated population of 163.2 million, or 63%, living in rural and peri-urban areas. In Bangladesh, most people rely on inefficient traditional stoves to cook their food. The majority of the population still cook with wood (41.2%) or agricultural residues (32.6%), and the rest (26.2%) are
currently using clean cooking solutions such as liquefied petroleum gas (LPG), electricity, natural gas, or biogas, and improved cook stoves (ICS). Household air pollution from cooking with solid fuels contributes to 170,000 premature deaths annually in Bangladesh.
Every year, almost 6,000 children under the age of five die from causes attributable to household air pollution.
In contrast, 5-Star stoves are user-friendly, save time and money, promote health, create the earth, and create income opportunities. ' we found
There is a huge market in the rural and urban areas of Bangladesh. However, the knowledge about modern energy-efficient cooking appliance
products are not sufficient among the people of Bangladesh. Bangladesh is committed to achieving Sustainable Development
Goals (SDGs) in clean and affordable energy for all by 2030.