My vision in my father's eyes
That day was World Father's Day. In this event, e-SheBee women entrepreneurs and their fathers discuss their vision.
Operation & ESR
As a social enterprise eSheBee encourages all of the enterprises and entrepreneurs involved with eSheBee Program to contribute in mitigating social stigmas and addressing social problems. Their contributions are being ranked and awarded end of the year. The new concept of ENTREPRENEURS' SOCIAL RESPONSIBILITY-ESR is one of the beauty of eSheBee. Since 2014 eSheBee Women entrepreneurs provided many services at free of cost and subsidized cost for the underprivileged in rural communities. The services includes- Health (Blood Grouping, Blood Sugar Testing, Blood Pressure measuring), Education (Edutainment for children), Access to Information (Public Service delivery, Government entitlements), eLearning, Product development, Market Linkages etc…
Skills Development & Traininogology
eSheBee offers best quality e-Learning support services to SMEs, Corporate houses, Development agencies, Government, Academic institutes (school, college, university) and training institutes.
Most of the trainings relevant with eSheBee Model start with face to face sessions but continue and finish with eLearning. The highly experienced and tech savvy trainers, tutors and mentors mostly living in Dhaka city conduct the training courses for eSheBee women entrepreneurs of remote villages using eLearning platforms.
During Covid-19 pandemic eSheBee launched new e-Learning courses for women entrepreneurs under its ESR program. (http://trainingology.net/covid19/)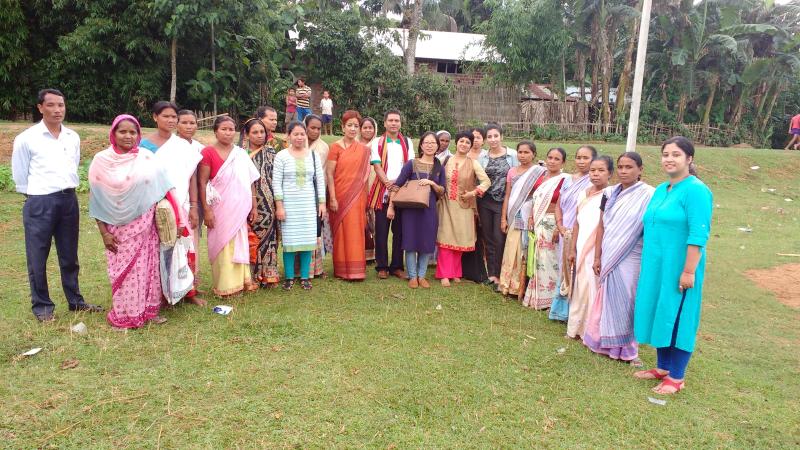 Entrepreneurship Development
eSheBee has established an incubation center called Entrepreneurs' Cooperation Centre (ECC) at Dhaka in collaboration with it's associate enterprises and support groups. ECC provides support to the seed-level and start-up entrepreneurs in generating business ideas and preparing business plan. ECC works as an entrepreneurs' hub. It arranges regular B2B meetings, workshops, seminar, training, discussion for the interest of entrepreneurs. ECC provides mentoring support to the young entrepreneurs. ECC is led by one Chief Technical Advisor (CTA) who is associated by other advisors, directors, mentors and Associate Entrepreneurs for smooth operation…
Research
eSheBee Research team is experienced to serve with any aspect of your research/survey project–from design, distribution, data collection, analysis and reporting. Our goal is to understand our clients' requirements that can be addressed through primary research.
eSheBee is a private enterprise, established in 2014 that performs Entrepreneurs' Social Responsibility (ESR), a new concept of social entrepreneurship ideated by itself. It prioritizes achieving gender equality and women empowerment through entrepreneurship development in the underprivileged communities. eSheBee generates profits in kind and cash through doing business partnering with target communities. It's current field of business is both service and product oriented. It provides Research, Training and Consultancy services to its valued clients at home and abroad. Besides, eSheBee develops attractive products utilizing local resources engaging rural women artisans as well as sells and distributes through multiple offline and online channels. eSheBee has earned reputation in the field of women entrepreneurship development through its research and training services locally and globally. eSheBee is the lead agency of eSheBee Programme that is being implemented through a multi stakeholder platform.
To build cost-effective, contemporary and sustainable development models of women empowerment by developing social enterprises within the underprivileged community through the maximum utilization of local resources by using innovation and technology.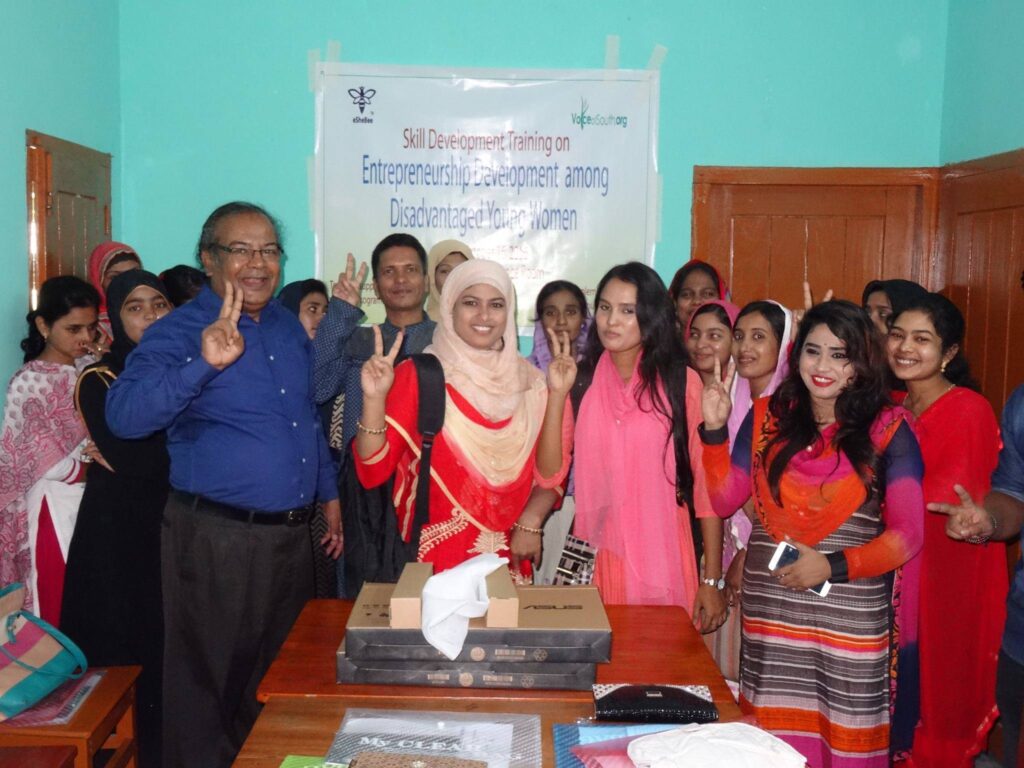 A poverty free happy planet with gender equality, productive employment, sustainable economic growth and ecosystems.
1) To build social entrepreneurs forces;
2) Create employment opportunities using the power of innovation and technology;
3) Contributing to addressing social barriers by implementing Entrepreneur's Social Responsibility concept;
4) Building and expanding sustainable models in the light of contemporary issues;
eSheBee is working with underprivileged women. Those who face various obstacles in the way of life and stand up again. eSheBee is taking them by the hand and taking them along the different paths of life. eSheBee helps women become entrepreneurs and helps to take their businesses forward by developing the necessary skills. Mohammad Mosharraf Hossain, the founder of eSheBee, has built the eSheBee platform day by day through incredible work. In continuation of that, eSheBee has organized a new initiative.
It is called eSheBee English Language Club. The importance of English language is essential to go with the modern era. Because the English language helps us a lot to connect with different people at home and abroad, to share ideas with them. But one problem of people of Bangladesh is that English is not our mother tongue. Because of this, we are very afraid to speak the English language. We don't want to speak in English in case it goes wrong. For which we can never really speak. This is a small attempt by eSheBee to remove this fear. Here entrepreneurs can speak their thoughts in English. Whether she is right or wrong, no one says anything about it. She will say only what she understands and what she does not understand will be explained to her. All in all, eSheBee English Language Club is becoming a place for women entrepreneurs to speak English which is very important to us. You are welcome, you can also join our English practice if you want, without any hesitation.